IAG Forensics and Valuation names new Principals
April 10, 2019
IAG Forensics and Valuation recently announced the promotions of two employees, Pat Salem and Tammy Thomas, to Principal.
Pat Salem, CPA, CFE, MPA joined IAG in 2010 after a twenty-plus year career in software development.  Her practice focuses on fraud investigations, trust & estate litigation, government and school investigations and matters involving complex data analytics.  Her software and big-data background have proven invaluable to our clients.
Tammy Thomas, CPA/CFF, CFE, CGMA joined IAG in 2014.  She has over 20 years of public and  private experience as an auditor at Arthur Andersen, a management accountant at a real estate development firm and forensic accountant in litigations services at another professional services firm.
She focuses her practice on complex commercial damages, such as lost profits, professional malpractice matters, trust and estate litigation and matters requiring funds tracing.  Her public and private accounting background has served her clients well as she has served as an expert witness at both deposition and trial for over 15 years.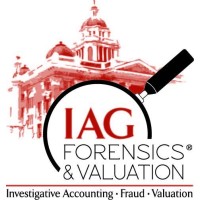 About IAG Forensics
Investigative Accounting Group (IAG) Forensics & Valuation is a CPA firm in Atlanta, Georgia, that provides financial investigation and expert witness services to attorneys and their clients – businesses, government, not-for-profit organizations, and individuals.
IAG Forensics & Valuation specializes in forensic accounting, fraud investigation, business valuation and litigation support. Our professionals have served clients in many different industries, including wholesale, retail, manufacturing, construction, real estate development, service, hospitality, government, non-profit, high technology, and more.